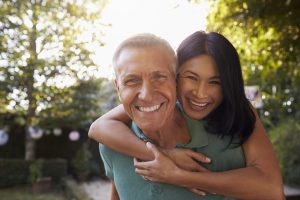 Valentine's Day is a special day, and do you know what would make it even more special? Having a healthy smile! This is because you won't need to worry about toothaches and dental issues while you're spending time with your loved ones. Our dentists, Drs. Alan Kessler and Tiffany Foster-Kessler are happy to help you achieve a healthy smile for Valentine's Day by encouraging you to do the following things:
-Fix any dental issues: If you have cavities, tooth cracks, gum disease, or other dental problems, they won't just go away on their own. In order to have a healthy smile, you need to treat those problems and restore your oral health.
-Keep up on oral hygiene: Remember to brush your teeth every morning and night as well as floss and rinse daily. These things can keep your teeth and gums clean and healthy and can also help you prevent dental problems.
-Attend your checkups: It's important to visit your dentist every six months for a routine dental cleaning and exam. This is because the treatments provided clean the teeth and gums, strengthen the smile, prevent dental issues, and more.
For more information and details about how to have a healthy smile in Virginia Beach, Virginia, please reach out to London Bridge Smiles at 757-340-8805. Our dental team is here to help you in any way we can, and we look forward to giving you the answers and details you need!