Welcome!
There are many places to choose from when it comes to dental care, but here are some things that you may find unique about our practice in particular:
Husband and Wife Dental Team
London Bridge Smiles is led by the husband and wife team of Dr. Alan Kessler and Dr. Tiffany Foster-Kessler. They each bring a unique skillset to the practice, and we have patients satisfied seeing either of them during their visits. Together they have raised 3 children. With 25 years of dentistry experience under their belts, Alan and Tiffany are in their prime for providing dental treatment, having seen a multitude of different cases and staying ahead of the curve with continuing education.
Find more about their credentials here: Our Practice

Our practice provides a wide range of services to suit your dental needs. We offer cosmetic dentistry and orthodontic services as well as general family dentistry, periodontics, and endodontics. You can come in for something as simple as a regular cleaning, or come in to talk about having whiter teeth, new teeth, or a straighter smile. A list of services is available here: Dental Care
In addition to our services, we are equipped with up-to-date technology and our staff members are trained to use our state-of-the art devices with patients when needed. This includes performing oral cancer screenings, taking digital x-rays with minimal radiation and replacing goopy impressions by using intra-oral scanners.  Learn about our Technology here.
We have a friendly, warm, and welcoming support staff that you will find most accommodating during your visit, as well as an office and waiting area that we take pride in keeping clean, neat, stylish, and comfortable. Find us on social media for staff photos, helpful information, and our latest activities.
We treat all kinds of people, from all walks of life, the old and the young. Many people fear the dentist, but we understand and always take your comfort into consideration and work to ease any anxiety that you may have. Thank you for viewing our website, and if you think we would be a fit for you, please give our office a call at 757-340-8805.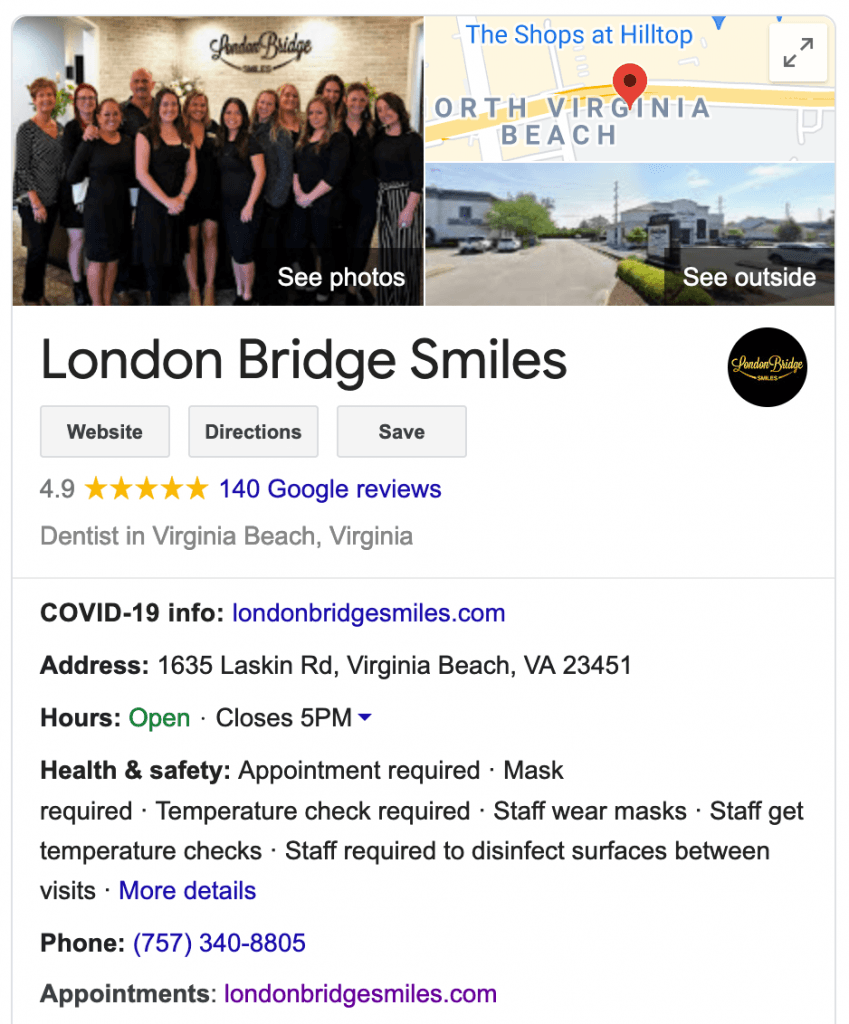 Our reviews on Google speak for themselves. See what real patients like you have to say about their visits to our office:
Learn More!