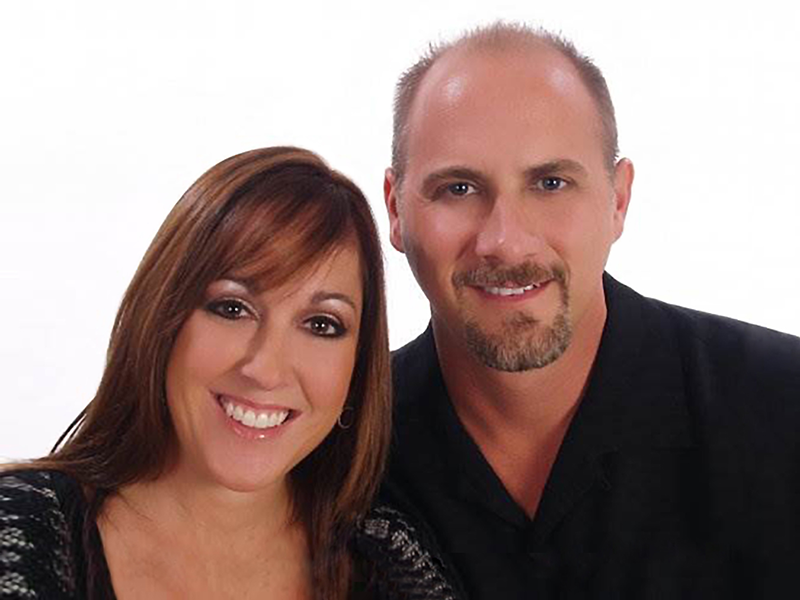 Alan R. Kessler, DDS, was raised in Beckley, West Virginia, and received his undergraduate degree from West Virginia University, where he also received his dental degree. He has been practicing in Virginia Beach ever since. Dr. Kessler is a member of the American Dental Association, Virginia Dental Association, Tidewater Dental Association, and Academy of General Dentistry. Dr. Kessler has extensive postgraduate education and has attended the Center for Advanced Dental Studies, Hands On and Top 10%, the United States Dental Institute, the Pankey Institute, Sleep Group Solutions seminar and training, and many cosmetic seminars around the country. His focus on cosmetic dentistry allows him to create beautiful smiles and help improve his patients' self-esteem, which he considers one of the most rewarding aspects of dentistry. In his spare time, he enjoys surfing, golfing, and working out.
Tiffany Foster-Kessler, DDS, has lived in Virginia Beach most of her life. She attended Sweet Briar College and Virginia Tech for her undergraduate education and obtained her dental degree at West Virginia University. She maintains professional membership in the American Dental Association, Virginia Dental Association, Tidewater Dental Association, and Academy of General Dentistry. Dr. Foster-Kessler has also attended many postgraduate programs, including the Center for Advanced Dental Studies, Top 10% Seminar, the Pankey Institute, and Sleep Group Solutions seminar and training. She takes seriously her responsibility to her patients to stay ahead with the latest and greatest dentistry has to offer. Dentistry has given her the opportunity to establish great relationships with many people, and she finds it exciting to transform someone's smile and make an impact on their life. When she has free time, she enjoys reading and working out.
The doctors currently live in the Little Neck area and have three college-age children.  Their daughter is a recent graduate of Mary Washington University, and their sons attend Hampden-Sydney College.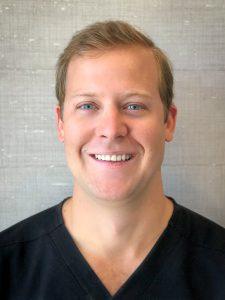 Harry Squire, DDS
Raised in the small town of Emporia, Virginia, Dr. Squire earned his bachelor's degree from Hampden-Sydney College followed by his dental degree from Virginia Commonwealth University. Since joining London Bridge Smiles, Dr. Squire is now happy to call Virginia Beach his home.
Dr. Squire is a member of the American Dental Association, Virginia Dental Association, and Academy of General Dentistry. He is eager to progress his education by staying up to date with all of the latest technology in his field. He looks forward to each day of dentistry and building relationships with his patients. Dr. Squire believes in comprehensive dentistry and providing his patients with nothing but the best. In his free time, Dr. Squire enjoys playing golf and spending time with his fiancée, Madison.

Meet Our Talented Staff!
Our experienced and highly-trained team of dental professionals at London Bridge Smiles are here to provide your personalized dental care with a gentle touch! We strive to help you feel relaxed and comfortable during your visit, and take the time to get to know you before providing treatments to improve your smile and oral health. Call us at 757-340-8805 to make your appointment with our dentists and learn more about dental care in Virginia Beach, Virginia! We look forward to meeting you!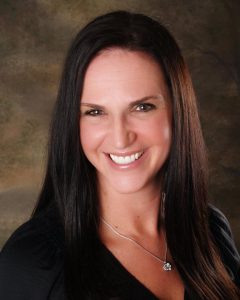 Mikele – Dental Hygienist
I have lived in the Tidewater area all my life. I have been in the dental profession for over 22 years with a combination of clinical and administrative knowledge. I graduated from Old Dominion University in 2001 with a Bachelor of Science in Dental Hygiene.
My family and I live in beautiful Pungo. I have a son, Colton, and two daughters, Grayson, and Ellison. As a family, we enjoy many activities together such as golf, tennis, boating, snowboarding, and going to the beach.
I am very pleased to be a member of the Kessler and Kessler team. I am proud to be with doctors who have cutting edge technology and offer a wide variety of services to their patients. It is my goal to make my patients feel comfortable and ensure their dental needs are met. I can hardly wait for you to be a part of our dental family!
Tracy – Hygiene Assistant
I am originally from Georgia but I moved to the Virginia Beach area over twelve years ago.  I graduated from the Academy of Dental Technology in 2007 and started my dental career shortly after.  I have a daughter, Chloe, and two sons, Yuquibo and Santiago. We also have a family cat, Hanzo. My husband and I enjoy our family and time together by having beach/pool days, skateboarding, shopping, playing games, and sharing bedtime stories.
I am proud to be a part of the London Bridge Smiles team and truly feel like I belong to the best of the best dental families.  We pride ourselves in knowing each of our patients is being taken care of.
Brandi – Dental Assistant
I am originally from Biddeford, Maine. I moved to Virginia Beach in 1999 and attended The Eastern School of Technology. In 2000, I received my certification as a Certified Dental Assistant.
I have worked for the Kesslers since 2003. I truly enjoy working with people and I plan to stay in this field for many years. I hope I make your dental visit a pleasant one.
In my spare time, I enjoy listening to music, attending concerts, camping, working out and taking care of my fur baby twins Abby and Lebron.
Tabitha – Dental Assistant
My career as a dental assistant began in high school when I worked at a dear friend's practice, and now I have more than twenty years of experience caring for patients.  I joined the London Bridge Smiles team over seven years ago and I am proud to be part of such a dedicated, compassionate group of professionals.  I am devoted to ensuring my patients have a pleasant experience while establishing their dental needs.
As a Virginia Beach native, I love most being at the beach, and I also enjoy bike riding, traveling, cooking, music, and being a mother to a wonderful little girl, Sophie.
Cathy – Treatment Coordinator
I am originally from Norfolk, and I have been in the Hampton Roads area all of my life. I am very proud to be part of London Bridge Smiles and I have been with Dr. Alan and Dr. Tiffany Kessler for many years.  My role in our office is to be your patient advocate.  As Treatment Coordinator, I work to the best of my ability to facilitate your dental needs while handling the financial aspects including insurance and payment arrangements.  
I enjoy spending time with my amazing husband, Jimmy, and our family.  Our daughter Christina and her husband Nick are blessed with three children. Our son Tony is a Virginia Beach Police Officer. To say that I am proud of my children and their accomplishments is an understatement.  We are animal lovers and have two dogs and two cats, and we love to entertain, be outdoors, travel, and work out.  
I have a passion for learning and this is perfect for the environment that we work in. Dr. Alan and Tiffany Kessler are always on the cutting edge of dental technology which sets our office apart from other dental practices.  I love dentistry and truly understand your fears and anxiety.  Let me assure you that the entire team at London Bridge Smiles listens to our patients.
I look forward to working with you to obtain the smile of your dreams!
Kristine – Patient Coordinator
As a part of our administrative team, I am proud to be a part of a dental staff that takes pride in high-quality care, customer service, and current technology.  With over 15 years of clinical dental experience, clerical support, and expertise in scheduling and corresponding with patients, I have looked and waited to work with such wonderful people. I can honestly say that our team will take great care of you and make every visit pleasant, positive, and personable.  
Born in the Philippines, I moved with my family to the United States at a very young age and have been in Virginia Beach ever since.  I am the youngest of three daughters to Donato and Lioba, and I am married to my high school sweetheart, Joe.  We have two sons, Noah and Owen.  When I am not in the office, I love being a wife and mother, spending time with my family, cooking, and traveling.  
Holly – Dental Assistant
I started my journey with London Bridge Smiles as a patient, then I served as an extern, and was later hired as a full-time employee.  I'm a certified dental assistant and a graduate from the Practical Dental Assisting Program.  Although I'm not originally from Virginia Beach, I consider it home and couldn't imagine living anywhere else.  I'm excited that I was able to start my career here with an amazing team!
Kelsey – Dental Assistant
Kelsey is a Registered Dental Assistant with a degree from ECPI University. Born and raised in Virginia Beach, Kelsey enjoys spending her time gardening, cooking, and golfing, as well as going to the beach. She has two loves in her life: Chris, and her pit bull rescue dog Sadie, who is like her child. Kelsey loves providing the best care possible to her patients and she takes pride in making sure they are comfortable and at ease during their time here.
Tabitha – Receptionist
I am a Chesapeake native, graduating from Hickory High School and the Dental Career Foundation, with both chair-side and administrative experience.  As a kid, I always enjoyed going to the dentist and I knew I wanted a career in dentistry.  I love my job at London Bridge Smiles because I feel like I am part of a family here and I enjoy making our patients feel welcome and comfortable.  In my free time I love going to the beach or the movies with my friends, and snuggling my cat, Reggie (he is my baby!), and my dog, Layla.