London Bridge Smiles cares about our communities and understands the importance of being good community members.  Read more below about our involvement and follow the links to find out how you can help!
2022 Atlantic Dental Care Charity Golf Classic: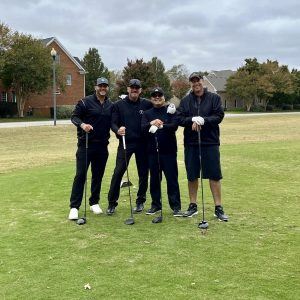 VB Strong T-shirt Sale:
100% of your donations benefitted the United Way Virginia Beach Tragedy Fund, which supports the families affected by the senseless act that occurred on May 31, 2019. The 12 stars on our flag design represent the 12 victims whose lives were lost that day.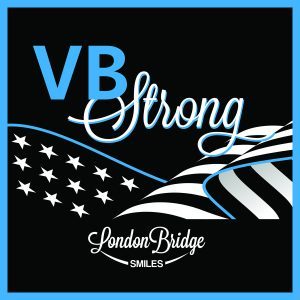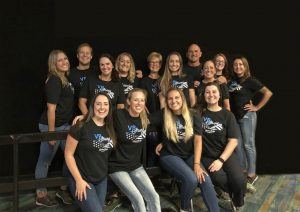 Community Events in 2019:


London Bridge Smiles was proud to be the host of the Fifth Annual Atlantic Dental Care Charity Golf Classic, held Friday, June 8th, 2018. The tournament is a yearly benefit for the following charities:
Missions of Mercy Project: a free dental clinic in Portsmouth, Virginia
Beach Health Clinic: a non-profit, volunteer driven clinic providing medical and dental services for Virginia Beach residents since 1986
Chesapeake Care, Inc: provides medical and dental care to uninsured and underinsured individuals in the community
Park Place Health and Dental Clinic: seeks to serve dental needs of the homeless, low-income, and underserved residents in Norfolk
Community Free Clinic of Newport News: provides continuous primary and oral health care for uninsured residents of the Virginia peninsula
The Oral Cancer Cause:improving the quality of life for oral cancer patients through financial support
The Lackey Clinic: offers a full range of medical and dental services to low-income and uninsured residents of York and James City Counties, Williamsburg and Newport News
Bon Secours DePaul Medical Center: provides a wide range of specialized services and programs to the Hampton Roads community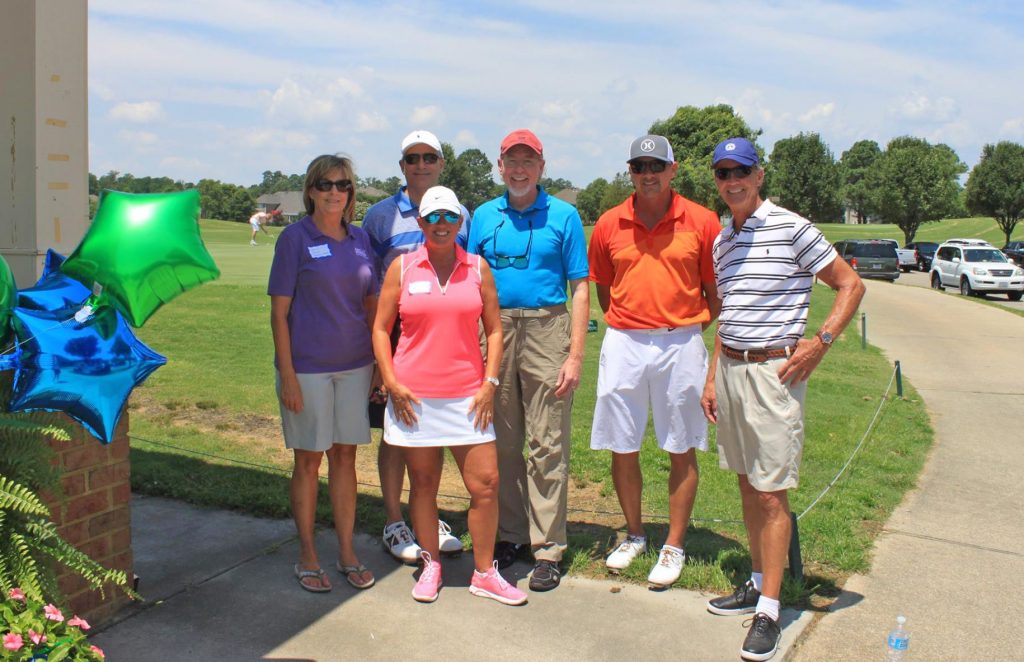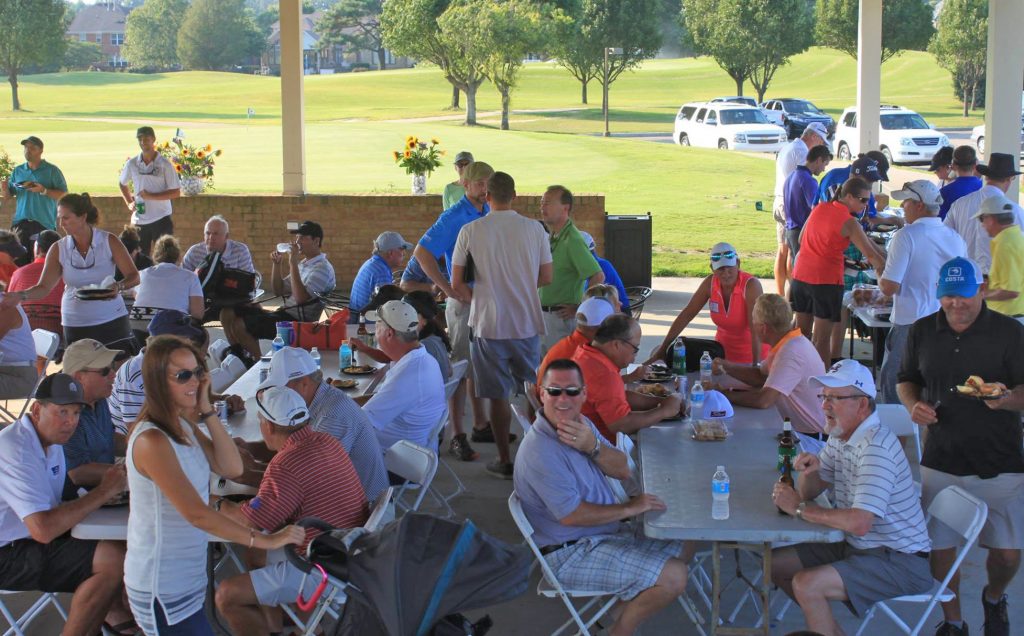 If you would like to sponsor the tournament or enter a team, click the button below!
Learn More
---


Dr. Alan Kessler and Dr. Tiffany Foster-Kessler participate in the Missions of Mercy (MOM) Project, which is a free dental clinic held in Portsmouth, Virginia. The clinic was held on April 28th, 2018 at I.C. Norcum Highschool in Portsmouth.
An estimated 3.8 million Virginians – more than 47% of our total population – do not have dental insurance according to the Virginia Health Care Foundation. Without access to affordable dental care, many people — especially those who are low-income, underinsured, disabled or seniors — are left to suffer pain, discomfort, and embarrassment with nowhere else to turn. To address the overwhelming need for access to free oral health care, Dr. Terry Dickinson, executive director of the Virginia Dental Association, created the Mission of Mercy (MOM) program in 2000 to provide high-quality dental care for underserved Virginians. The MOM program operates mobile clinics in strategic locations across the State, providing preventive, restorative, and surgical dental treatments to more than 4,000 low-income individuals each year. If you would like to learn more, click here!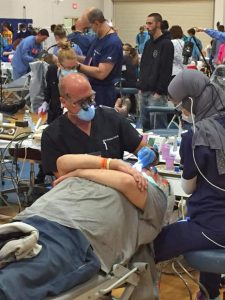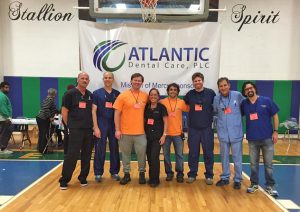 You can enjoy a video about the 2016 MOM Project by clicking the button below!
Click Here To Watch The 2016 MOM Project Video
Community Events in 2018: