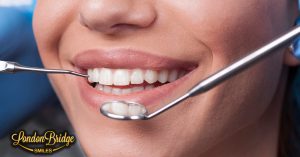 Most often we hear "lose weight," "go to the gym," or "stop smoking" as common New Year's resolutions.  While those are all great decisions, don't forget to add "better dental hygiene" to the list of habits to start in 2018.  You probably don't even have to work very hard to accomplish these things!
Here are some things that you can do for your teeth when making those resolutions for the New Year:
Replace your toothbrush if you haven't done so in the last 3-4 months.

Have you ever timed yourself while brushing your teeth?  If your brushing is over and done with in about 30 seconds, make a special effort to increase brush time to a full 2 minutes.

Schedule your regular checkups and cleanings at our office.

Brush 2 times per day, minimum.  This is the best routine for healthy teeth and gums year round.  It's not only keeping your mouth clean, it's better for your breath too.

Floss once a day.  This is probably the one habit most people don't make time for.  If you can add this to your routine, your teeth and gums will thank you.

You can get extra fluoride by using an anti-cavity fluoride mouthwash.  Fluoride is very important in cavity prevention because it helps your teeth resist those cavity-causing acids.

Consume foods and beverages that are healthy for your teeth.  Remember, while teeth are not considered bones, calcium filled-foods such as dairy products and vegetables are still excellent for keeping tooth enamel strong.

Stay away from too many foods with high sugar content and chew sugarless gum.
If your oral hygiene is already in great shape, make your New Year's resolution to fix that something about your smile that aggravates you – whether it's that one tooth, a desire for whitening, or a need for straightening, you deserve to look and feel your best and most confident.  Make 2018 your year for a spectacular smile!