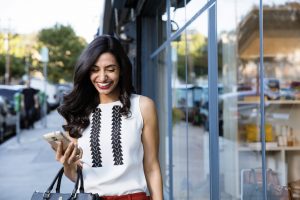 Invisalign is a discreet and effective system used to straighten your teeth.  Invisalign provides cosmetic benefits as well as health benefits by improving your bite and your smile.  Many people do not like the look and feel of traditional braces, and don't have the time for the maintenance of keeping metal braces clean.  Invisalign allows you to continue enjoying your favorite foods and drinks because your trays are removable.  Another added bonus of Invisalign is that the system is not very noticeable to others!
How does the process work?
Our dental team will first consult with you about your concerns and desires for bettering your beautiful smile.
Next, digital impressions will be taken of your teeth, using new technology that eliminates the messy putty and tray impression system.   This information is input into a computerized demonstration which will immediately show the transition between the before and after positioning of your teeth.
Then, the digital impressions are sent to the Invisalign lab to create the clear aligners that you will wear.
That's it!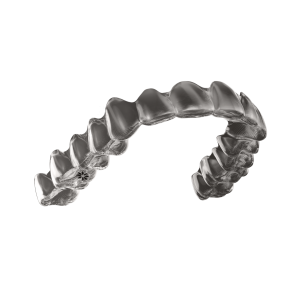 Once your aligners arrive, you will wear them constantly, except for eating and cleaning your teeth.  Every two weeks, you will switch to a new aligner to continue the straightening process for however many months your treatment will take.  The aligners fit snugly over your teeth, and gradually move them to create your perfect smile. Because the aligners are clear, most people will not know that you are wearing them. You need only take them out to eat and to brush and floss your teeth, and a container is provided for their safekeeping. You can clean them using a kit provided by your dentist, or simply rinse them with lukewarm water.
What are the benefits?
Teeth and gums are healthier with Invisalign because cleaning your teeth is much easier when they are positioned properly.
Invisalign lowers the chance for plaque buildup to stowaway in hidden corners of your smile.
Invisalign aligners are clear, providing a nearly invisible orthodontic treatment option.
Each Invisalign aligner system is designed and customized for each patient, ensuring the maximum possible fit and final look of the treatment.
There are no metals or wires involved with Invisalign
Invisalign can be used for a host of oral ailments including:
– Misalignment of your bite
– Gaps, improper spacing, or overcrowded teeth
– Bad bites and improper jaw alignments
How can I get started?
If you are interested in beginning the Invisalign process, we'll be happy to meet with you to discuss what Invisalign can do for you.  We offer you a free consultation and a free digital transformation simulation showing your teeth before and after Invisalign!  Simply request an appointment at the top of this page, or call London Bridge Smiles at 757-340-8805 today to schedule.